Air Live Drive adds your clouds as disk drives to your computer. The software supports the most used clouds such as Google Drive, Onedrive, Mega, Yandex, Naver, etc. We have now added Teracloud to Air Live Drive. Teracloud is a Japanese cloud that offers 10GB for free when you sign up for the cloud. Also, once you add Teracloud to Air Live Drive, you will get an extra 50 GB free on Teracloud for 1 year.
First download Air Live Drive here:
https://www.airlivedrive.com/downloads/AirLiveDrive-Installer.exe
Second, create a Teracloud account in the Teracloud website:
https://teracloud.jp/
Third, add your teracloud account to Air Live Drive.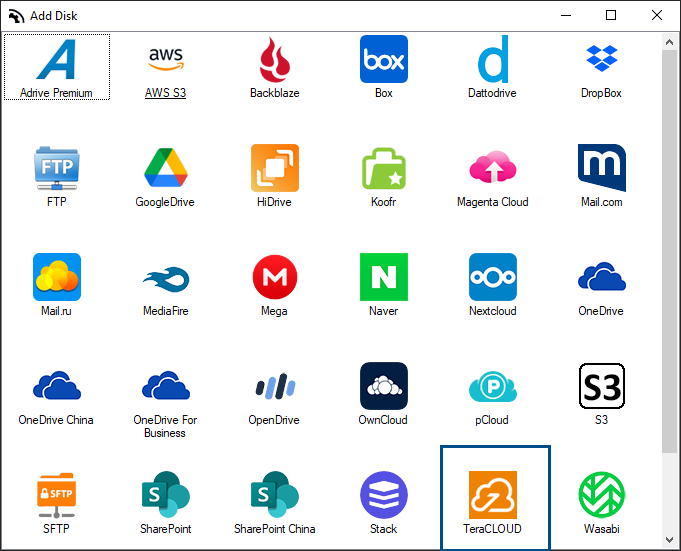 If you want to add Teracloud to Air Live Drive is very easy. You only have to click on the Teracloud icon and add your username and password. Once your account has been added to the software, you just have to connect it and you will be able to see your Teracloud account in your Windows Explorer.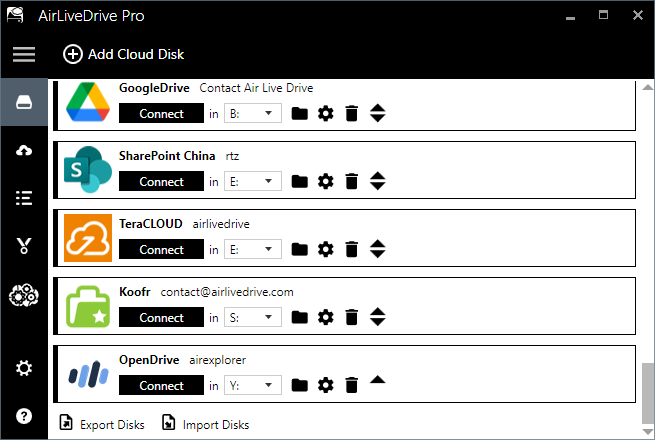 You can open your Teracloud account from Windows Explorer, manage the files saved in it, work with the files using the programs you have installed on your computer and save the modifications directly to the cloud.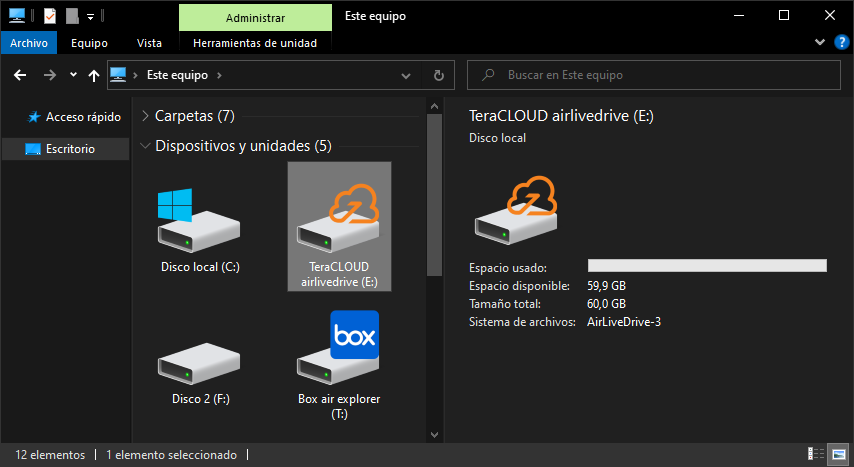 Remember that in order to work with Teracloud in Air Live Drive, you have to access the configuration panel in Teracloud and check "Turn on Apps Connection".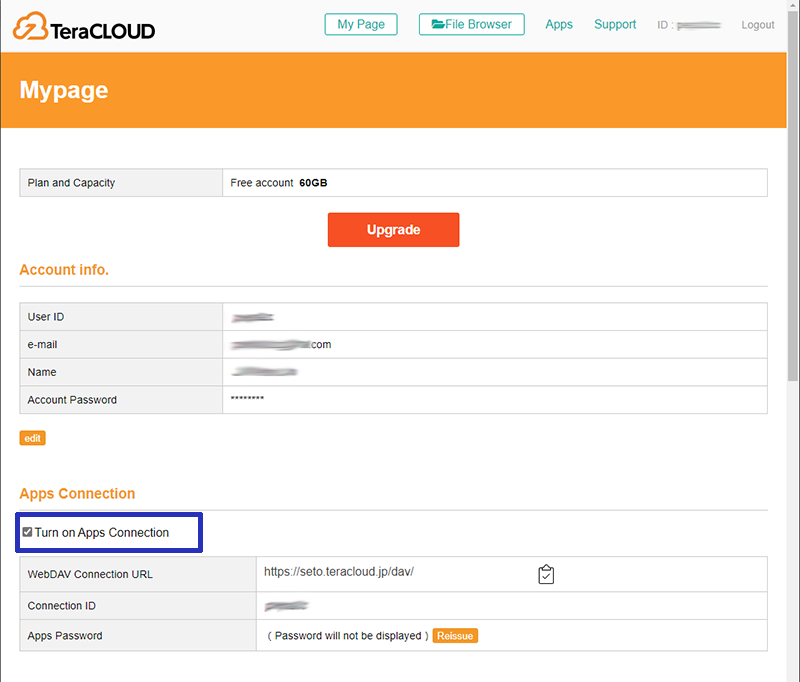 You can check more information here:
-How to work directly in the cloud with Onedrive China
-Owncloud as a local drive
-Work with your files in Nextcloud