Air Live Drive is a tool for your Windows desktop that allows you to mount clouds like hard drives. Your cloud accounts such as Google Drive, Onedrive, Dropbox or Box, will be accessible directly from your Windows Explorer.
Once you have set up the accounts with Air Live Drive, you will only have to assign them a letter and connect them to be able to transfer files from one account to another.
For example, you can copy and paste files from your Google Drive account to Dropbox.
The first thing you have to do is add your Google Drive and Dropbox accounts.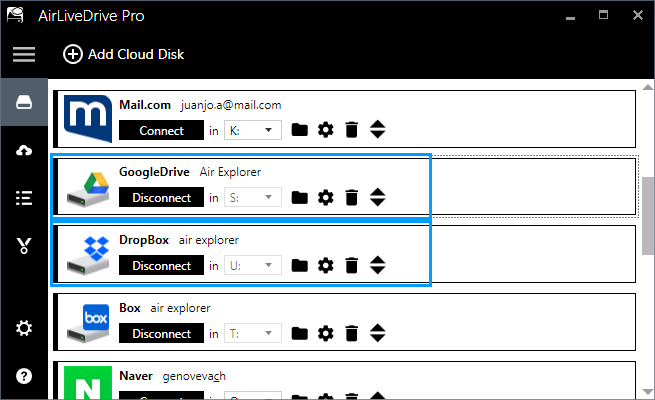 With the connected accounts you can see in Windows Explorer these accounts with their own icon.
To transfer files is very easy. You can open an account in each Explorer window and drag files from one to another or copy and paste.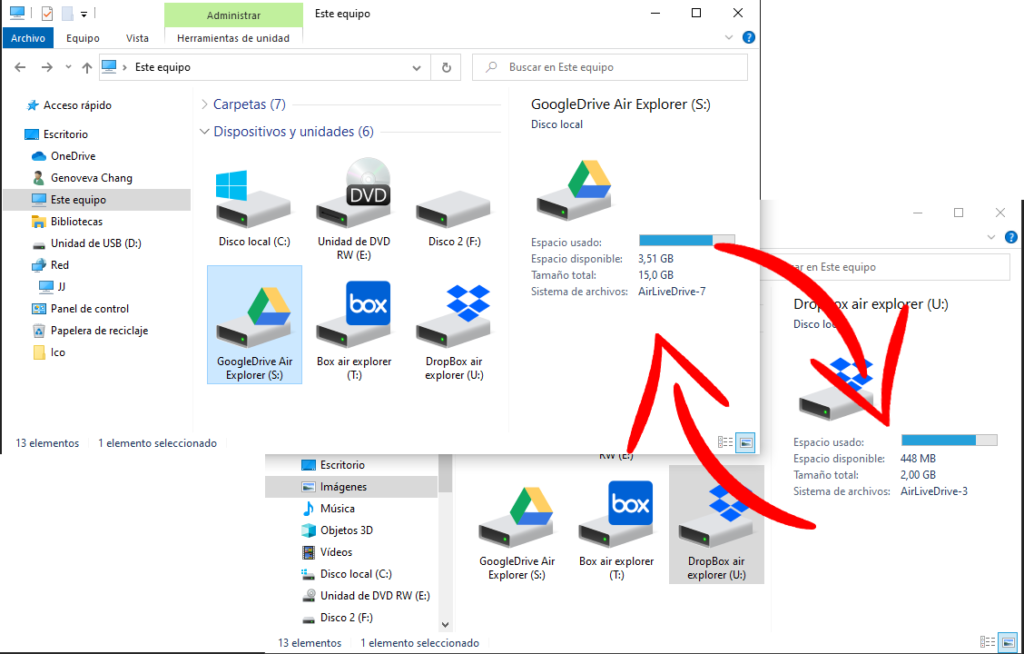 You can check more information here:
-Transfer files from Box to Google Drive
-Copy files from Onedrive to Google Drive with Air Live Drive
-How to transfer data from Google Drive to Naver