Backblaze is an online backup and cloud storage service. You can use it to back up your personal or business data, or store and access your files in the cloud. Air Live Drive supports Backblaze accounts.
If you want to add a Backblaze account, you have to add some information: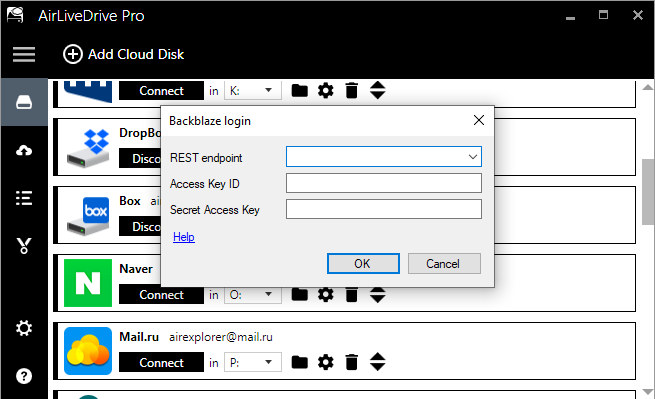 You can find these information, REST endpoint, Access Key ID and Secret Acces, in the Backblaze page.
REST ENDPOINT
If you have a Backblaze account, enter in your account and navigate to the Buckets page and "Create a Bucket".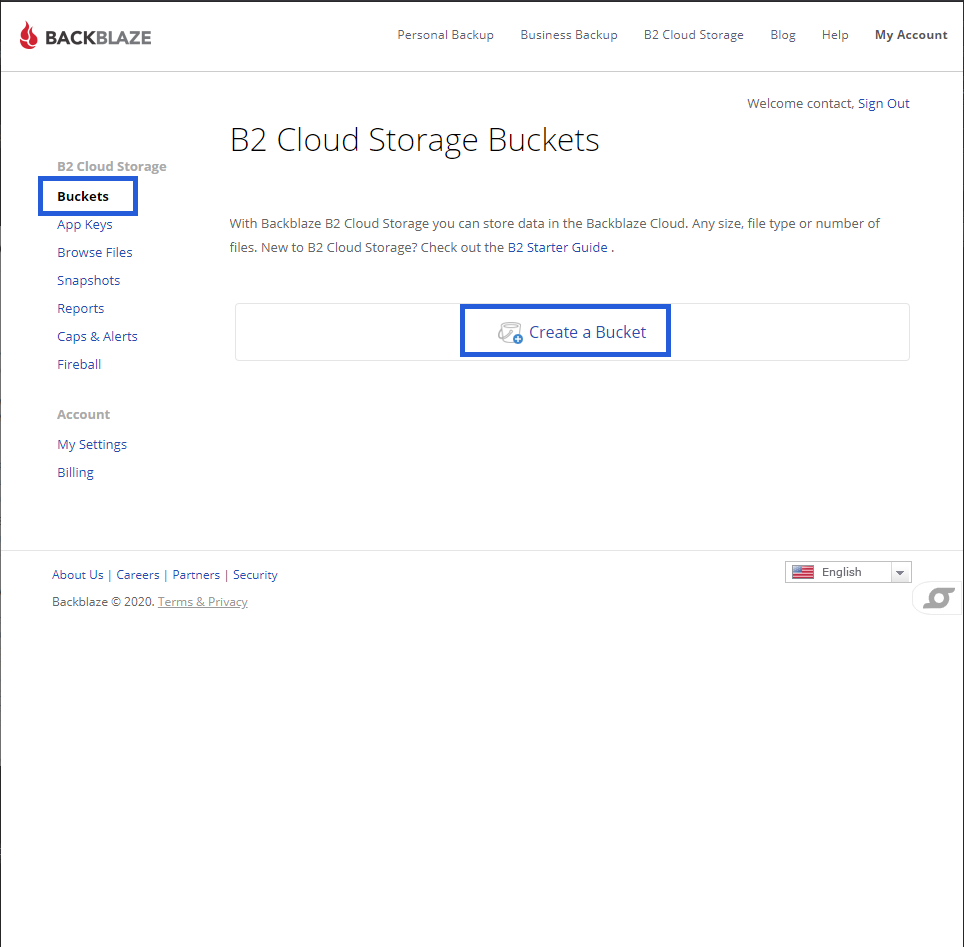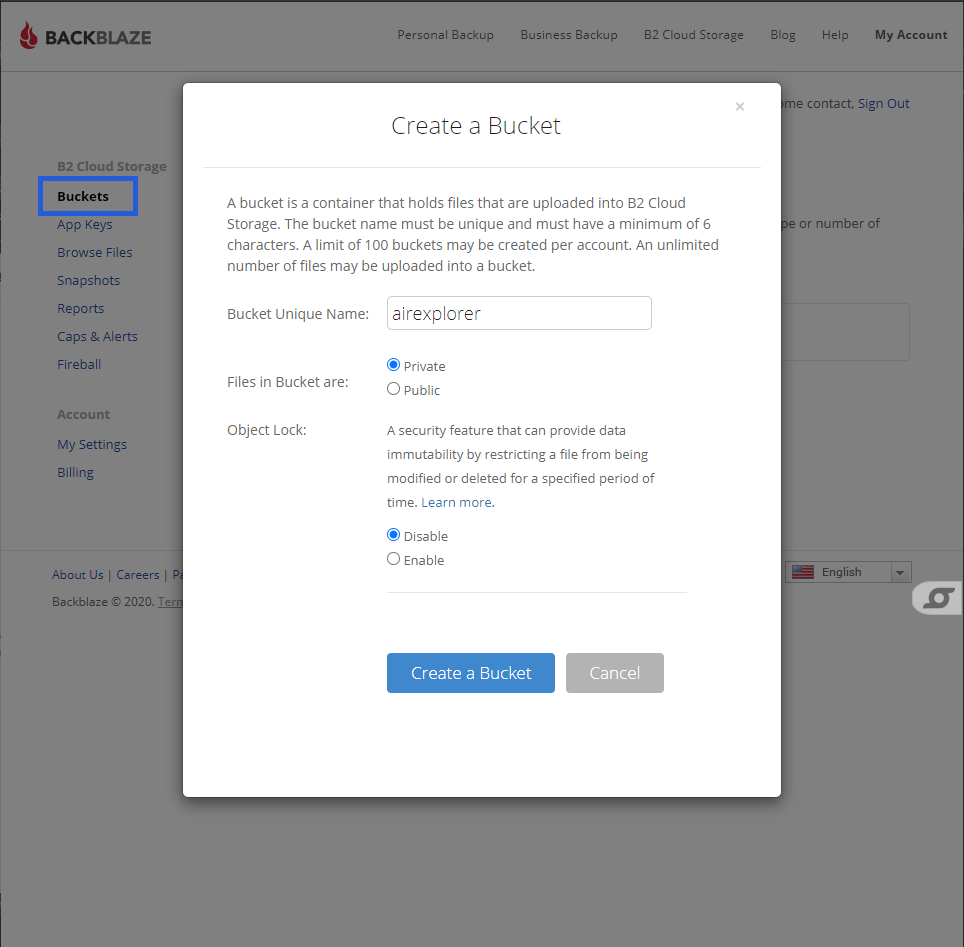 Once you have created a bucket, you can find here the REST ENDPOINT.
ACCESS KEY ID and SECRET ACCESS
For the Application Key ID and Application Key, head to the App Keys page and make a new key.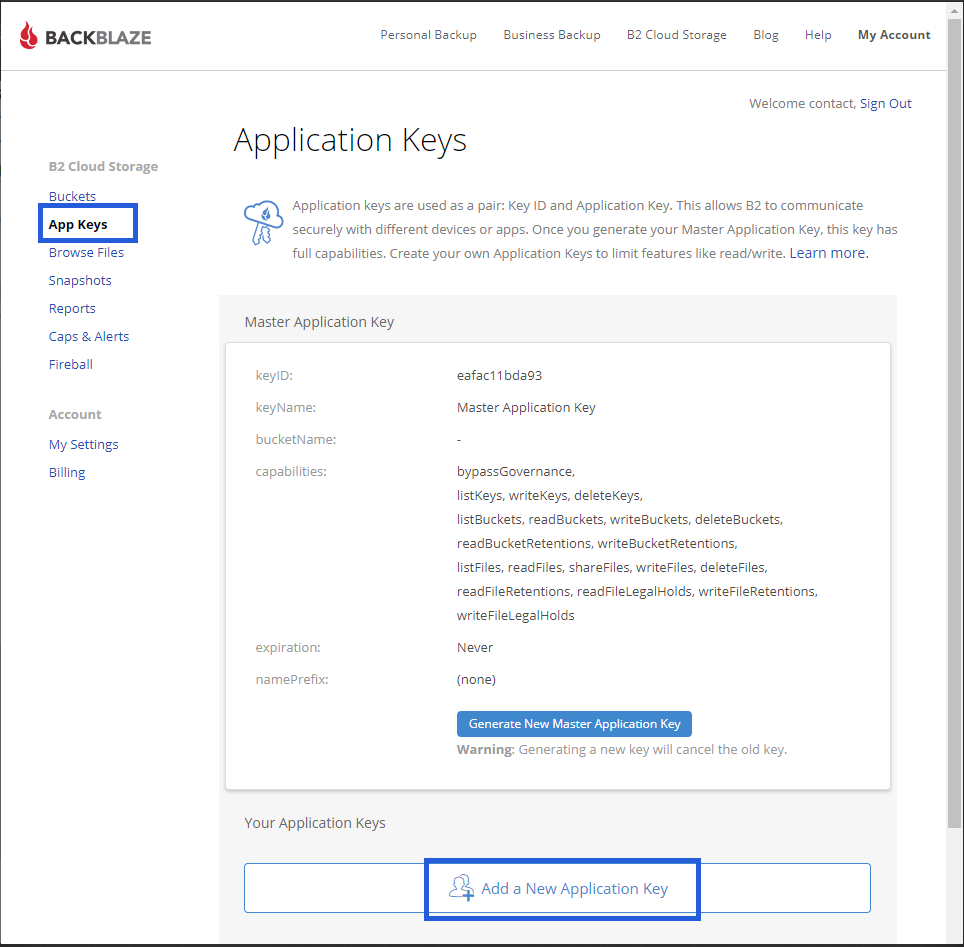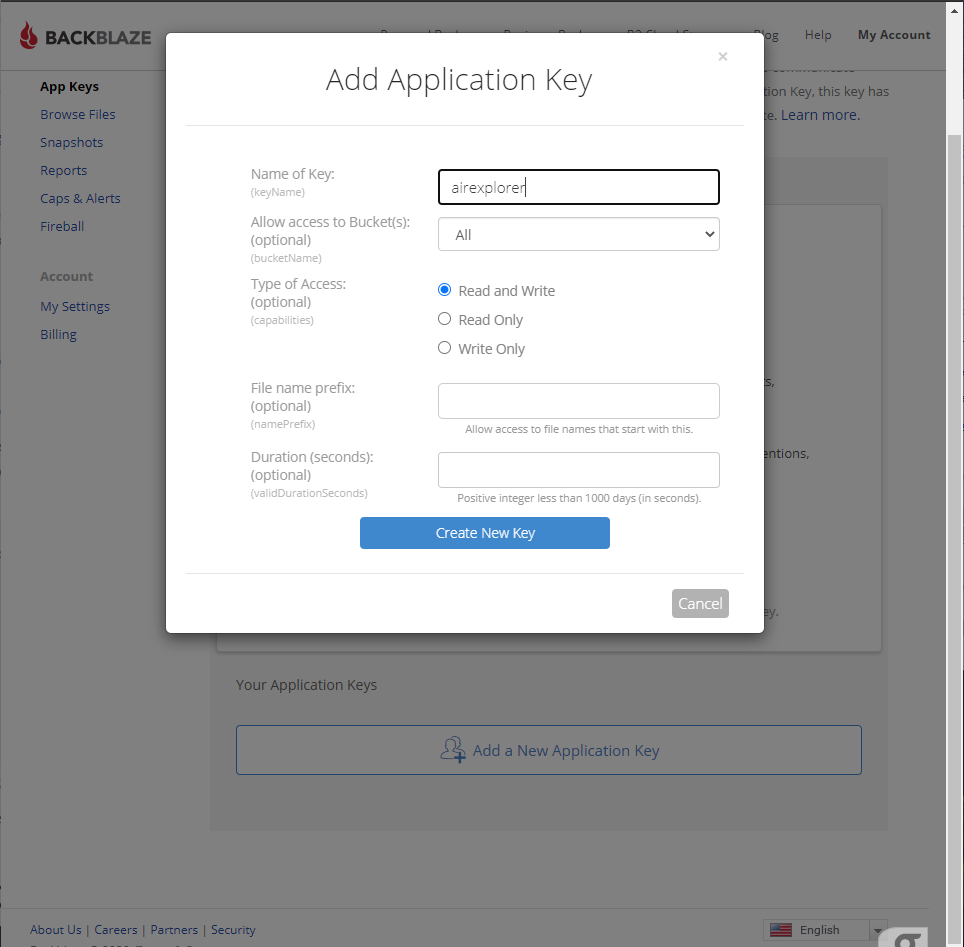 Once you've made your key, make sure you copy the Application Key ID and Application Key listed in the blue box.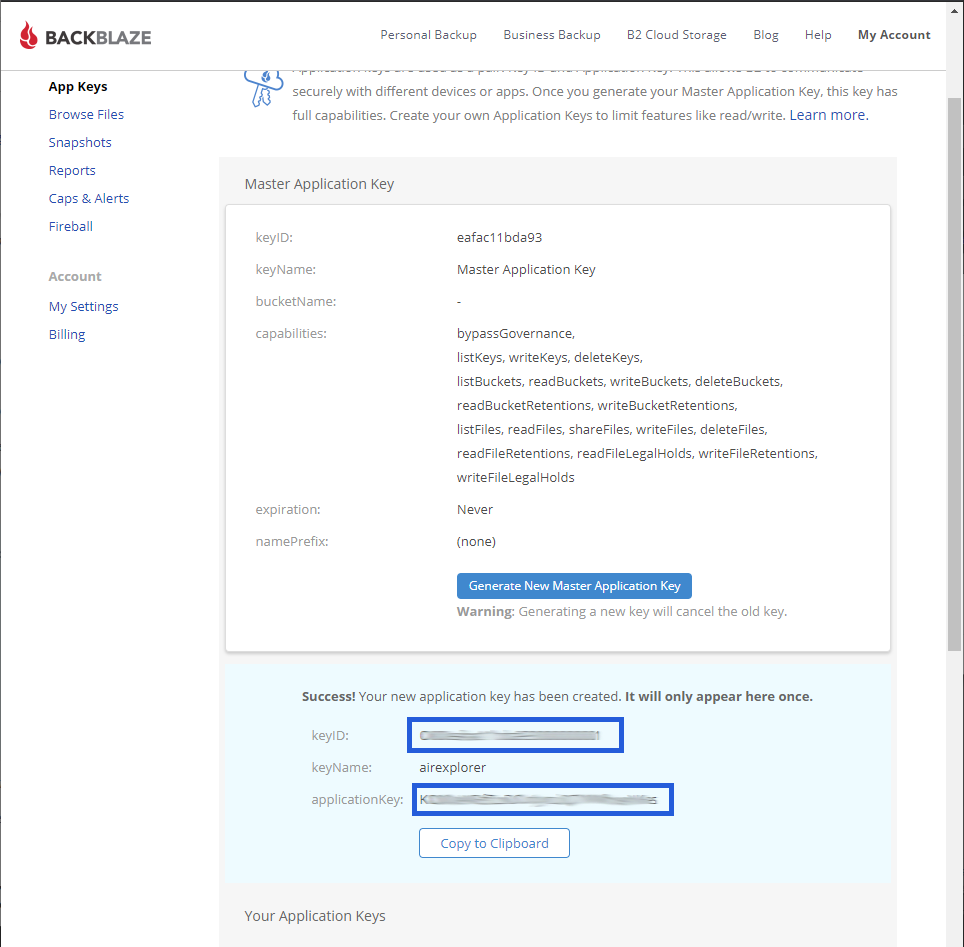 With all the information filled, you can start to work with Backblaze in Air Live Drive.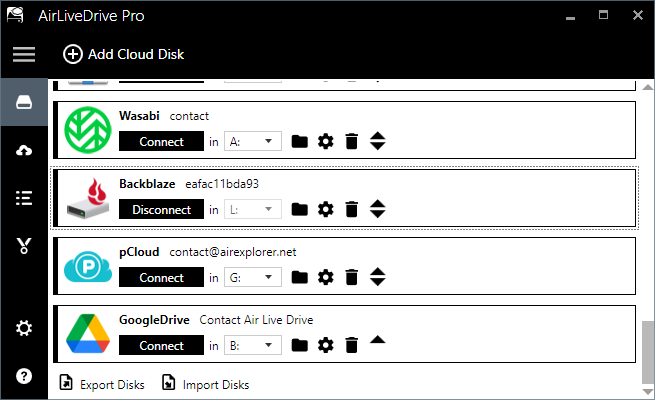 You can check more information here:
-Mount Amazon S3 as a local hard drive
-Mount Sharepoint Online as a local hard drive
-How to conect a WebDav server as a Windows drive
-pCloud in Air Live Drive