Air Live Drive mounts your clouds as local drives. This allows you to see your cloud accounts as disks in your Windows Explorer. In this way, it is very easy to access and work with your files. You can directly access the files that are saved in your cloud, open them with the program you need, such as Photoshop, Word, Excel, Power Point, … modify them and save them directly in the cloud.
Also, Air Live Drive allows you to organize your files in the cloud. You can create folders in the cloud and manage your files, and it even gives you the possibility to transfer files between clouds. You can open two windows and in each one open one of your cloud accounts, so you can drag&drop files from one to the other.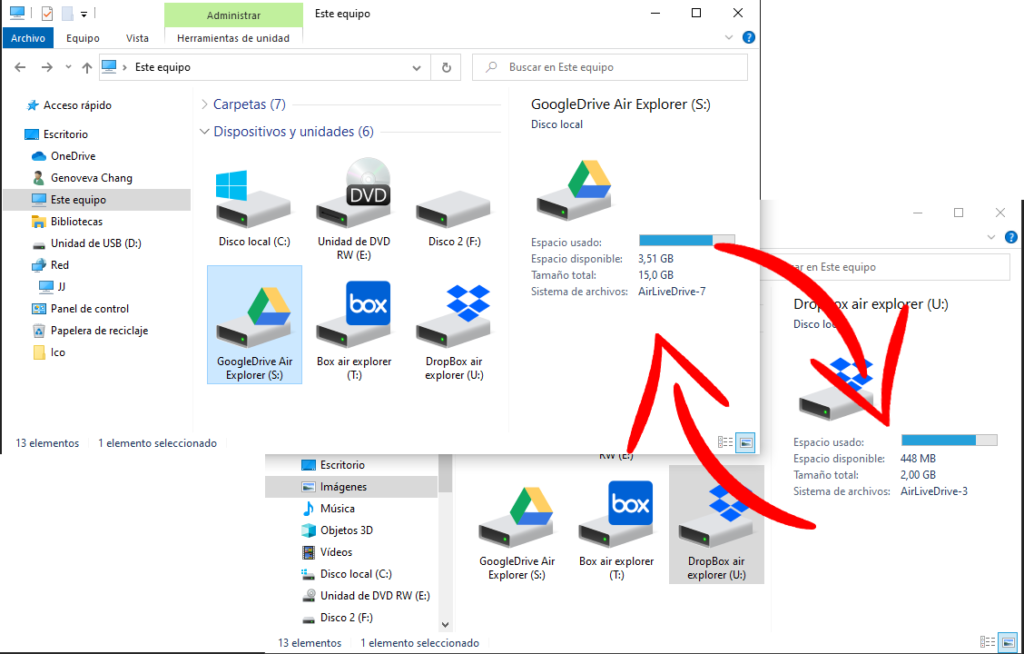 With Air Live Drive you can move files between clouds but if you want to synchronize between clouds, the most suitable tool is Air Explorer. From Air Live Drive, if you have intalled Air Explorer, you can easily open it and start scheduling your syncs.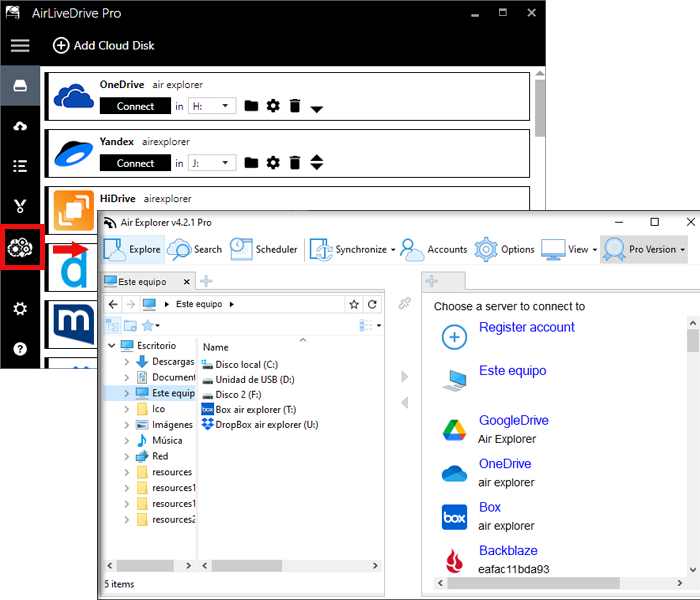 You can check more information here:
-Transfer files from Box to Google Drive
-How to transfer files and folders from Google Drive to Dropbox
-Copy files from Onedrive to Google Drive with Air Live Drive
-Transferring files from your PC to the cloud