Air Live Drive can connect your cloud accounts as a disk drive in your computer.
Install Air Live Drive and add your cloud accounts. You can downoload Air Live Drive here:
https://www.airlivedrive.com/downloads/AirLiveDrive-Installer.exe
When you add your clouds to Air Live Drive, you have to assign them a disk and you can configure some functions.
To assign a disk you just choose a letter and  then, you can connect it and it appears in the Windows Explorer.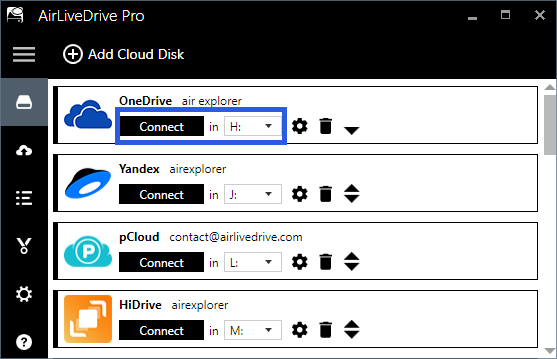 Deleting the disk is very easy, you just have to click on the delete button.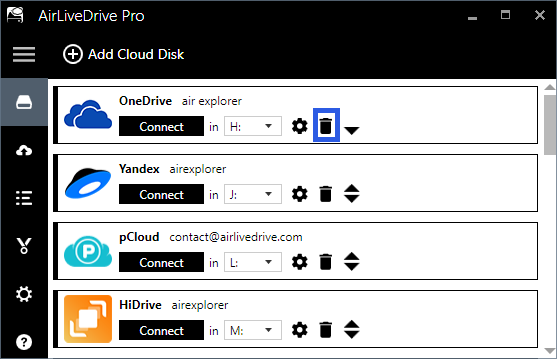 You can configure some features of the disk although you can work perfectly with the default features.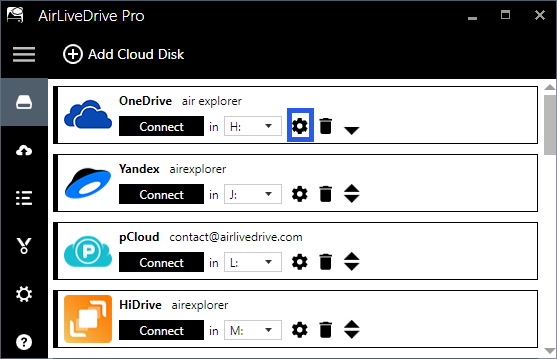 If you enter the configuration of the disk you can choose if it connects directly when you start the program, the name of the disk and if you want to change cache profile.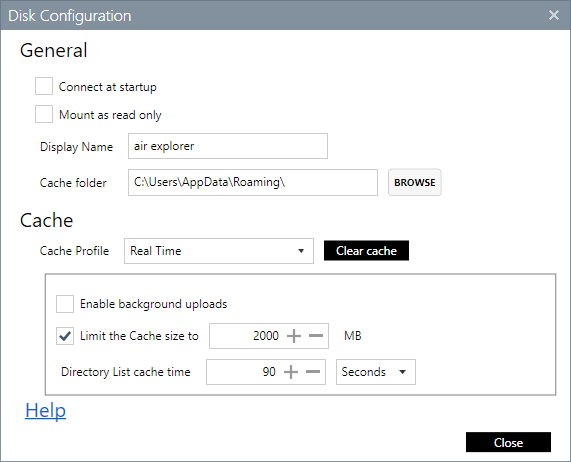 You can check more information here:
-Mount Amazon S3 as a local hard drive
-How to use Backblaze in Air Live Drive
-Mount Sharepoint Online as a local hard drive
-How to conect a WebDav server as a Windows drive
-pCloud in Air Live Drive