Orange Flexible Engine is a cloud storage solution, operated by Orange Business Services, that allows users to manage their data in a flexible and secure way. By adding Flexible Engine to Air Live Drive, you can work and manage your files from your computer as if it were a local drive.
Adding the Orange cloud to Air Live Drive is very easy. First you have to choose the Orange Flexible Engine icon and fill in the fields.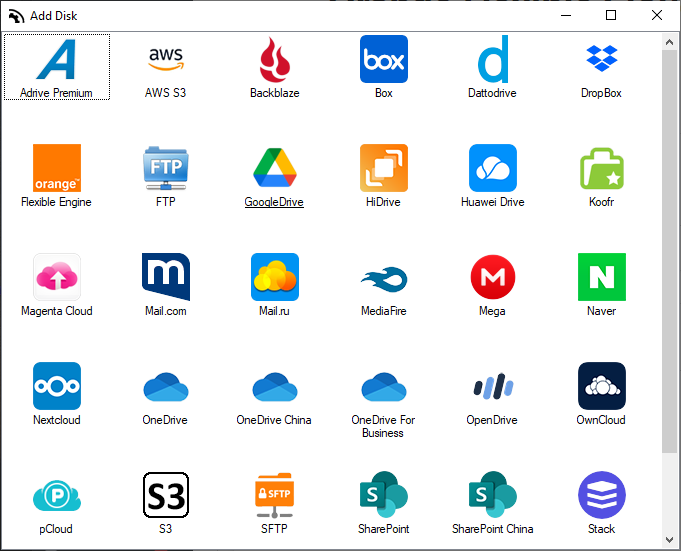 The required information to add the Orange cloud to Air Live Drive is to select the REST endpoint and add the Access Key Id and the Secret Access Key. This data is provided by the Orange Flexible Engine website.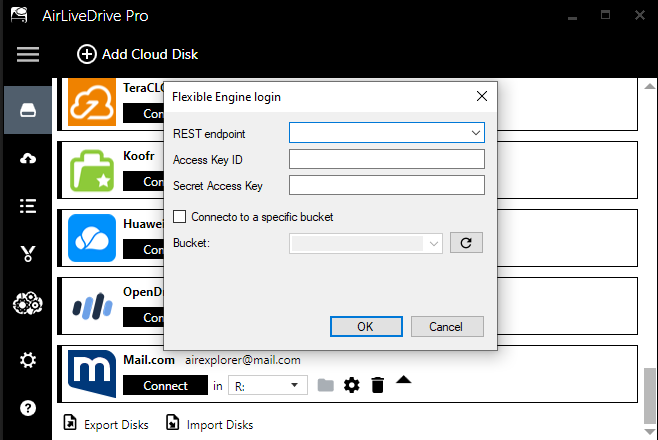 All the accounts you add to Air Live Drive, including the Orange cloud, can be connected as local drives, just by assigning them a letter. Or you can also mount cloud drives as folders in Windows by selecting the folder where you want to mount the cloud account. Remember that this folder has to be empty.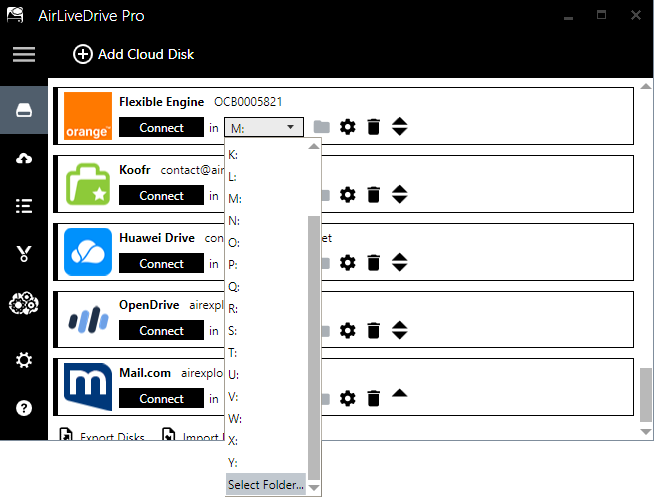 When everything is set up, you can open Windows Explorer and open your Orange account as if it were a local hard drive.
You will be able to work with all the files you have saved in the cloud directly on your computer and save the changes you make in the cloud without having to synchronize.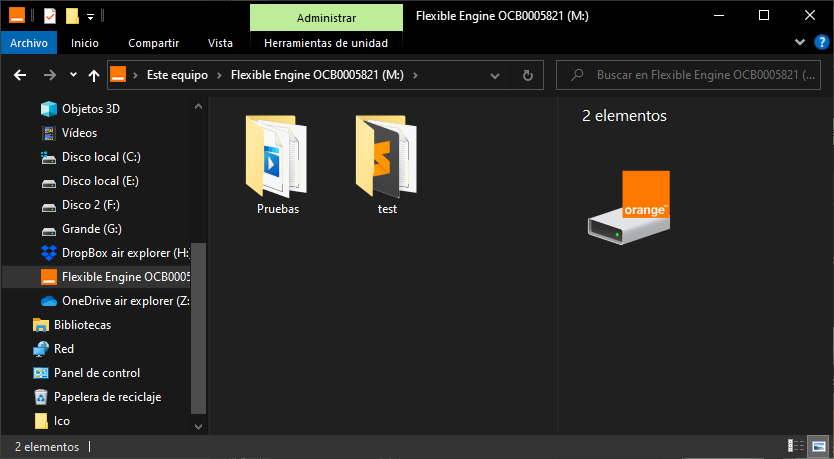 You can check more information here:
-Huawei cloud as another hard drive in your PC
–Mount Wasabi as a local hard drive
-Manage your files in Sharepoint China