Alibaba Cloud is a Chinese cloud storage service that is included in Air Live Drive. It follows the S3 protocol, so to add it to the software you need to add the "Access Key ID" and the "Secret Access Key", this information is very easy to find on the Alibaba Cloud website. Once you have added your account, you will be able to work with the files stored in it and then, with no need to synchronize, they will be saved in the cloud.
To add Alibaba Cloud to Air Live Drive, just follow three steps and you can use your Alibaba Cloud account as a hard drive.
The first thing you need to do is select the Alibaba Cloud icon and fill in the details.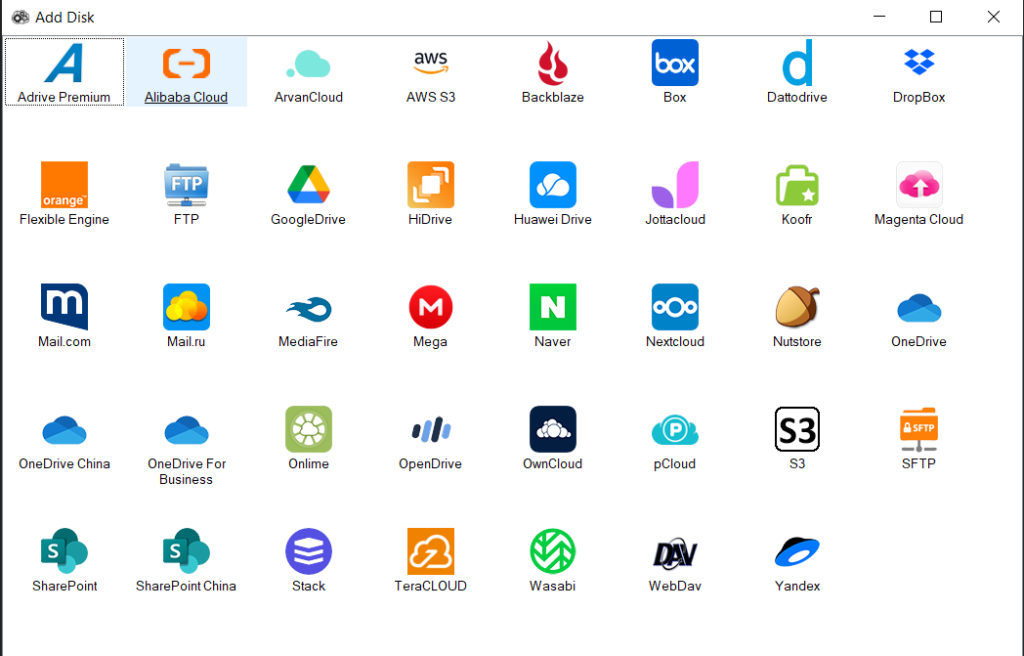 As Alibaba Cloud uses the S3 protocol, it asks you to add "Access Key ID" and "Secret Access Key". These details can be found on the Alibaba Cloud website.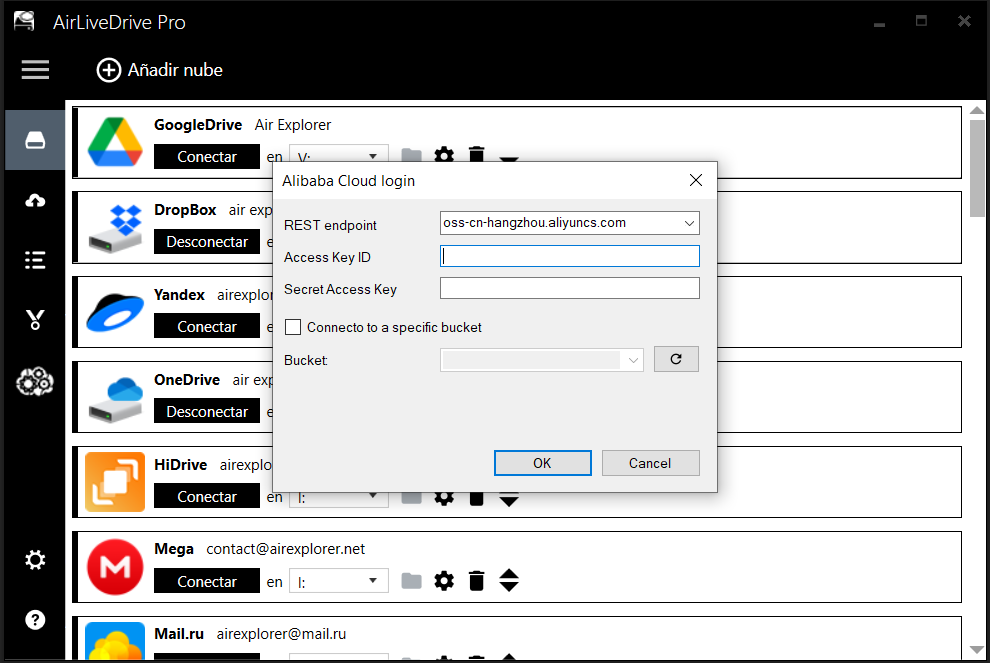 The second step is to assign a letter to your Alibaba Cloud account.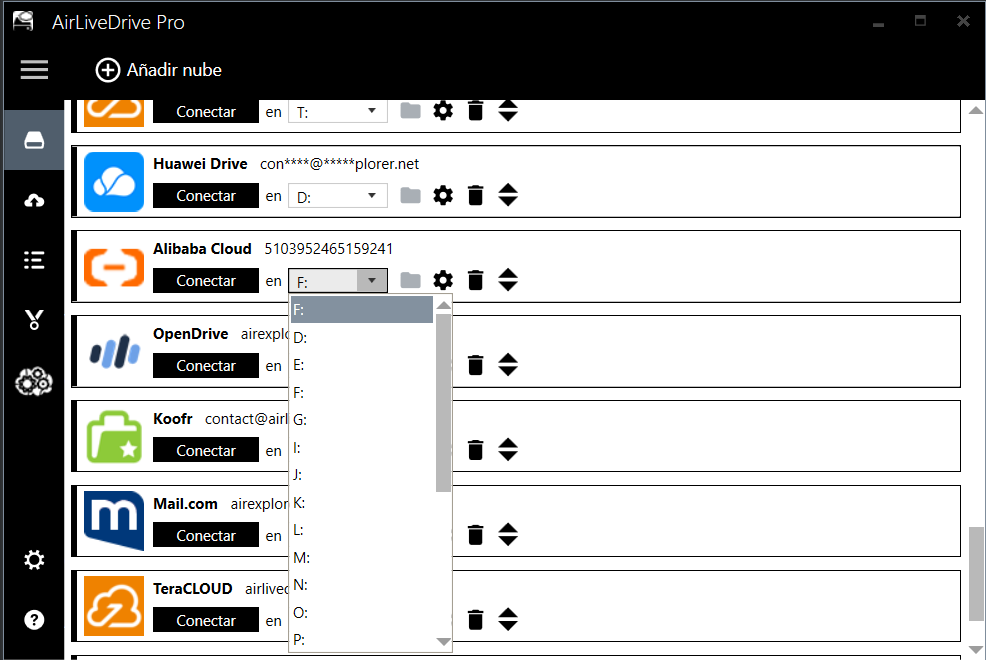 The third step is to click on the connect button. You will then be able to see your Alibaba Cloud account in your Windows Explorer. With the account connected, you can open it as if it were another hard drive and work with the files you have stored in it. For example, you can open a Word or Excel file, modify it and save it directly to the cloud, without having to synchronize.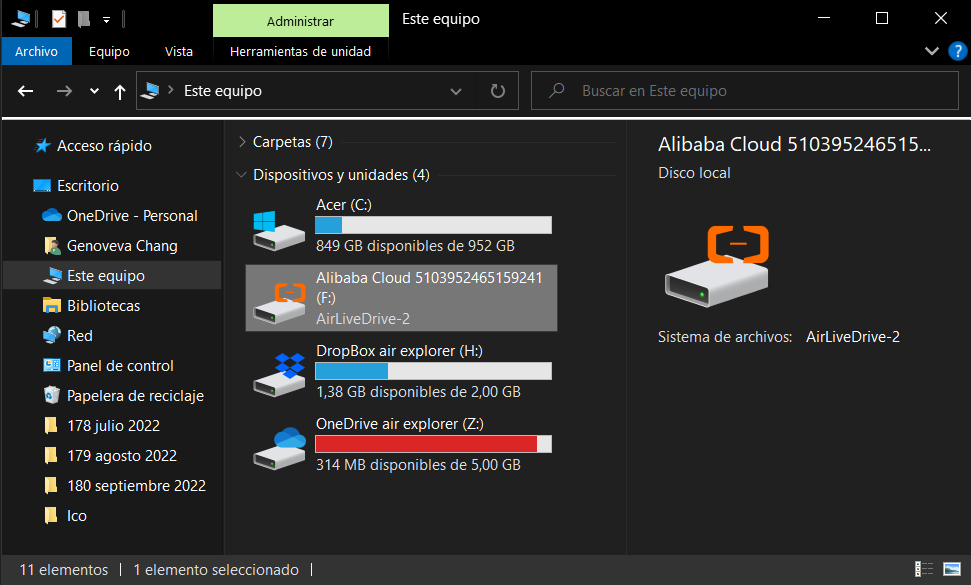 You can check more information here:
-Nutstore in your Windows Explorer
-Mount you Orange Flexible Cloud as a local drive
-Huawei cloud as another hard drive in your PC