Dropbox is a cloud storage service that allows users to save and share files online. It was created in 2007 and has become one of the most popular cloud storage services in the world. Dropbox offers 2 Gb of free storage space and you can add it to Air Live Drive so that cloud storage is made easier and more convenient for the user. Air Explorer for Android also supports Dropbox and you can manage your files from anywhere with Internet access.
Among the advantages of using Dropbox are:
–Cloud storage: Dropbox allows you to store any type of file, videos, photos, power points, text documents, etc. If you add Dropbox to Air Live Drive, you can manage your files from Windows Explorer, copy and paste them, delete them, create folders, change their names, etc. You will also be able to work directly in the cloud with those files, once you finish working with the file and save it, it will be saved in Dropbox directly.

–File sharing: With Dropbox we can share files in a very simple way, we simply have to copy these files to our personal space in Dropbox, if you have it added in Air Live Drive, you can do it from Windows Explorer and, from the same Windows Explorer you can share the files.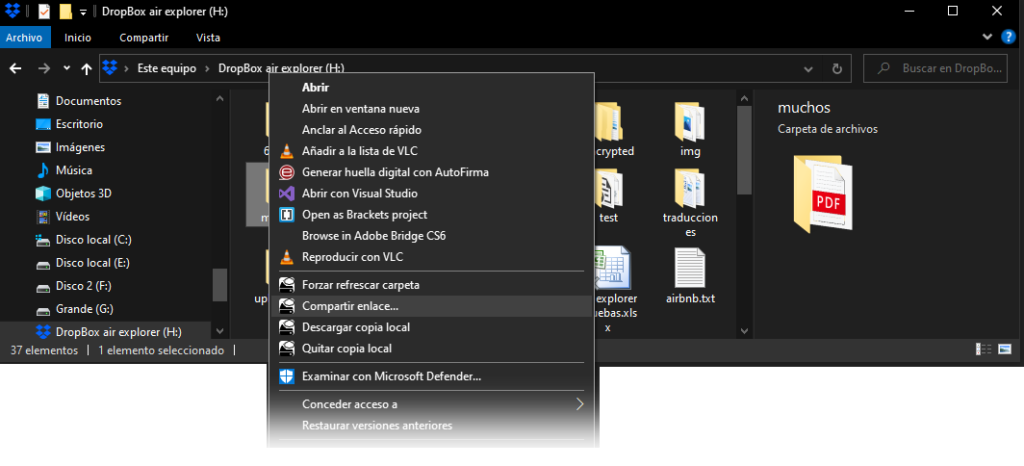 –Security: data stored in Dropbox is treated and stored securely so that your files are protected at all times.
You can check more information about more features here:
-Work directly with your files from Mega
-Administrative password option in Air Live Drive
-How to refresh a cloud folder