When you work with files stored in the cloud, you can download them, modify them and upload them again, or you can work directly in the cloud. Some of the benefits of working directly with your files in the cloud are:
-Better accessibility: you can access your files from anywhere and from any device with an internet connection.
-Space saving: you don't need to store files on your local hard drive, which saves space.
-Improved teamwork: you can share your files with other people and work on them.
-Extra security: cloud storage services often have security measures to protect your files.
Mega is one of the most famous clouds and offers the most free space, 50 GB of free storage if you have a user account. If you use Mega to save your files in the cloud, you can install Air Explorer, Air Live Drive and Air Cluster to work directly with your files stored on Mega.
Working with Mega and Air Live Drive is very easy. Air Live Drive is a software with which you can mount the clouds as hard drives and open the files remotely with any application installed on your computer. If you add Mega to Air Live Drive, you can open your cloud account from your Windows Explorer and view all your files from there.
The first step is to add your Mega account to Air Live Drive and connect it.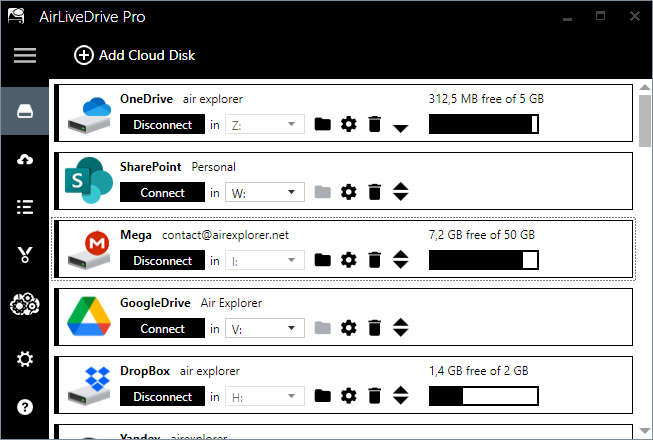 Once your Mega account is connected, when you open Windows Explorer you will be able to see it as a hard drive on your computer.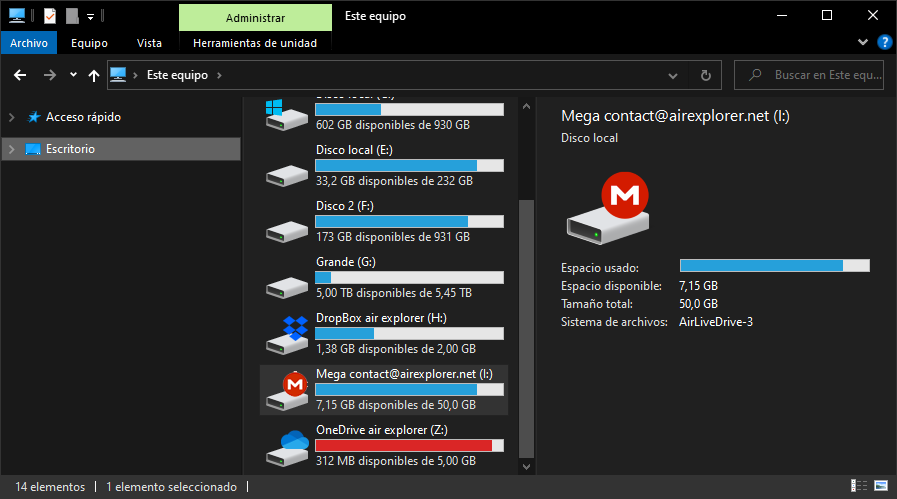 You can log into your account and manage your files, duplicate them, delete them, create folders, move files to folders, rename and open them and work with them. Depending on the type of file it is, it will be opened with one software or another.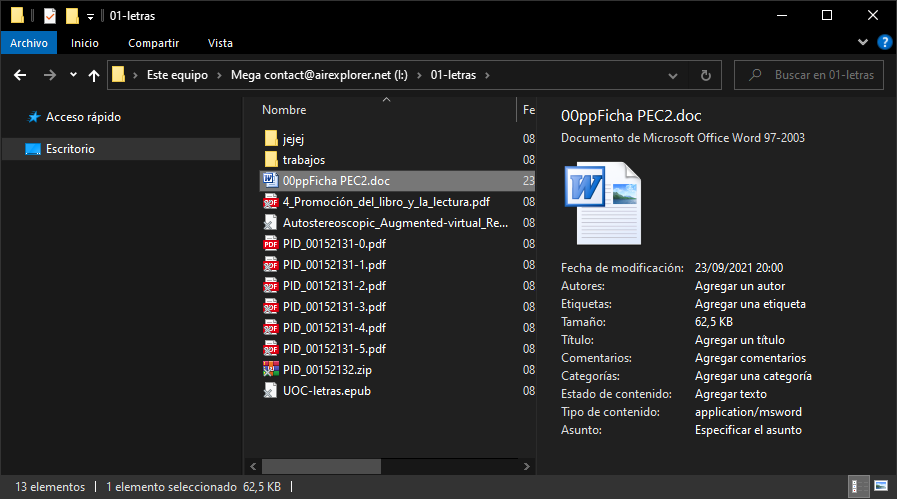 For example, if you have an Office Word file saved in Mega, you can open it, work on it in your Office Word, make changes and save the changes directly to the cloud without creating duplicates.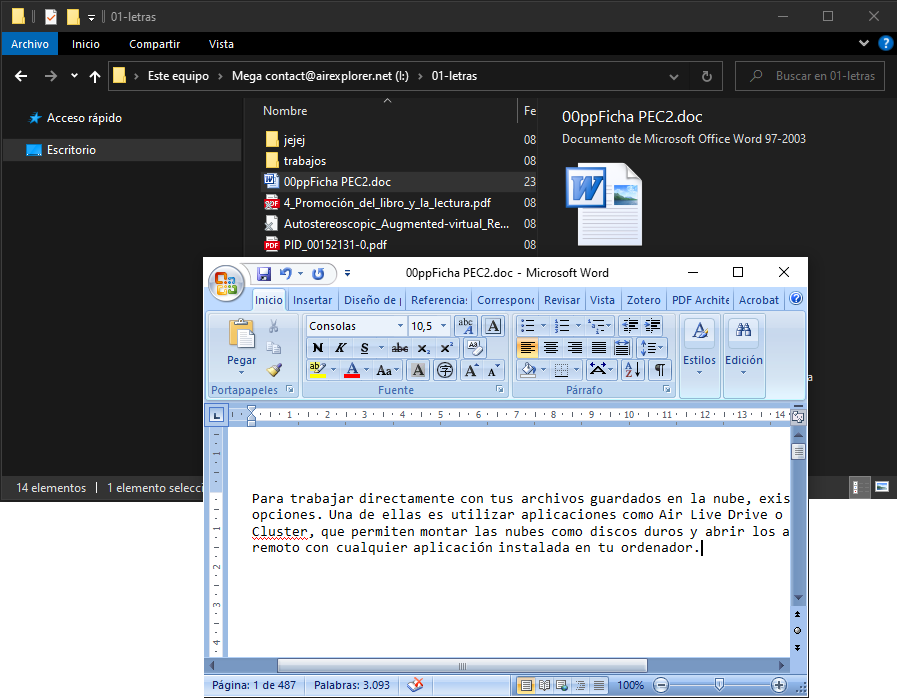 You can check more information about more features here:
-Administrative password option in Air Live Drive
-How to refresh a cloud folder
-Download local copy and open files faster