Nextcloud is a software that can be used to create spaces in the cloud where you can manage files and work with them. Many storage servers use this open source software to create their clouds and you can now add them to Air Live Drive.
Nextcloud software is used on many servers and you can easily add this servers to Air Live Drive. Air Live Drive, to add your accounts, asks for the username and password you have established and the server. To find out which is your server you have to check the documentation of your storage service.
Here is a list of the most famous clouds that use Nextcloud technology along with the server address:
-CLOUDAMO – https://cloudamo.com/
-TAB.DIGITAL – https://tab.digital/
-WOELKLI – https://ppp.woelkli.com/
-OPS ONE – https://shared03.opsone-cloud.ch/
-LINUXFABRIK GMBH – https://cloud3.linuxfabrik.io/
-THE GOOD CLOUD – https://use01.thegood.cloud/
-CLOUDFILES – https://kmu.files.cnow.at/
-WEBO – https://nextcloud05.webo.cloud/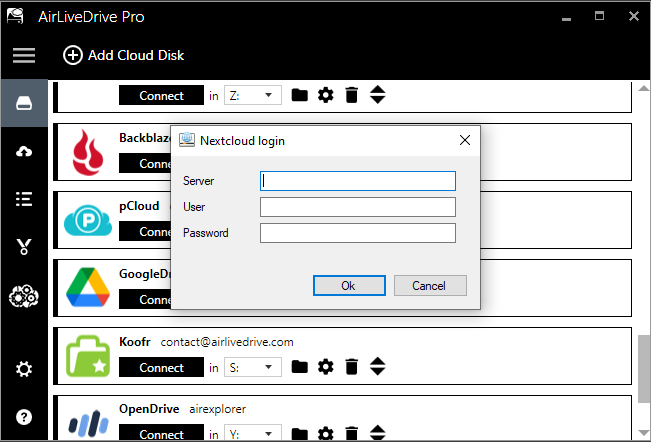 Once your account has been added to Air Live Drive, you have to assign it a letter and you can now connect it.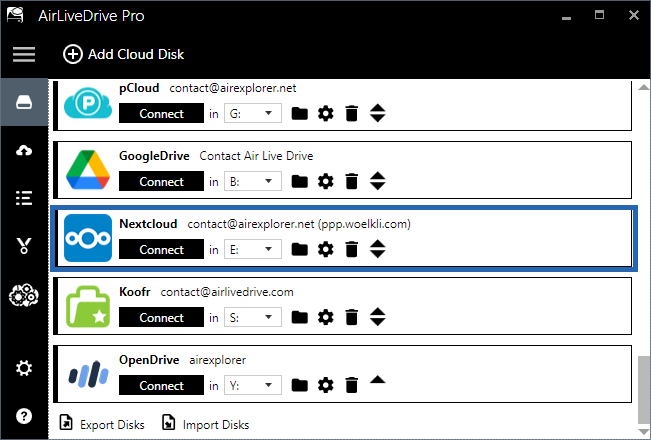 Once your account is connected, you just have to open your Windows Explorer and you will see that your Nextcloud account appears as a local hard drive. So you can open it and work with your files directly from your server.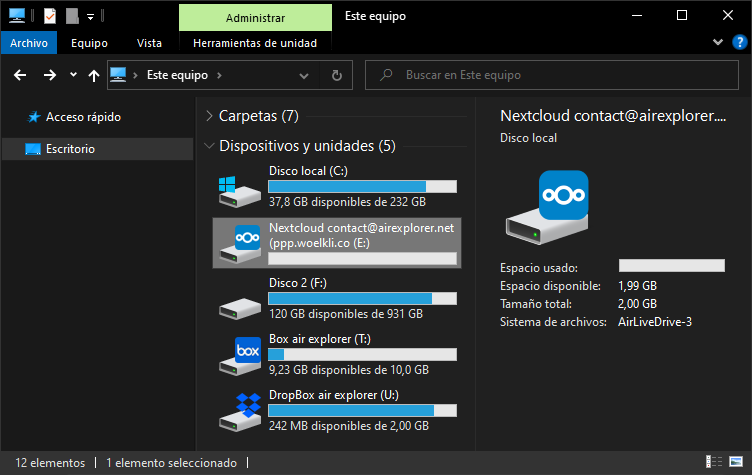 You can check more information here:
Owncloud as a local drive
Synology NAS with Air Live Drive
Mount Amazon S3 as a local hard drive
How to use Backblaze in Air Live Drive