Air Live Drive allows you to mount your cloud accounts as local disks, now you also have the option to mount cloud drives as folders in Windows instead of drives. For example, you can mount a cloud drive in C:\MyCloudDrive1. This way, you can mount any number of drives in the cloud and your are not limited by the number of letters (26).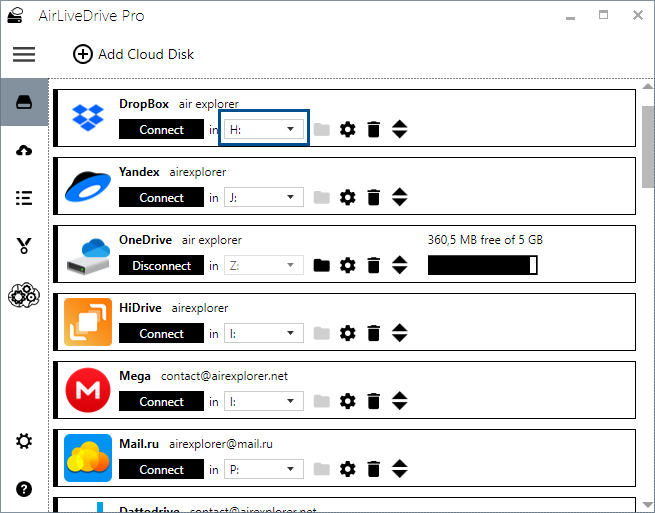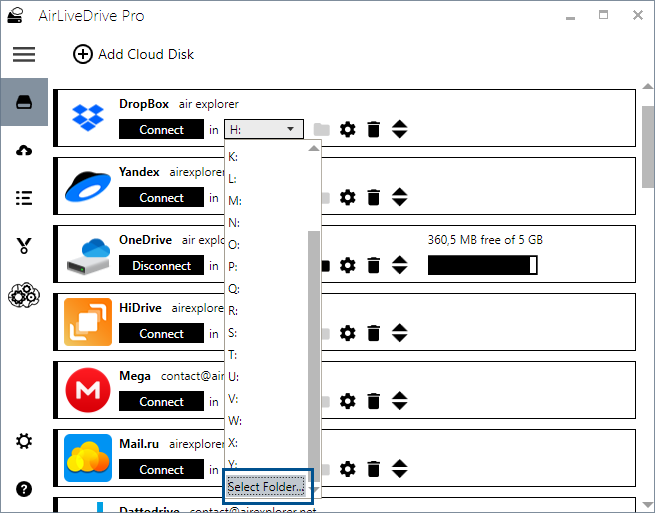 Select the folder where you want to mount the cloud account. Remember that this folder must be empty.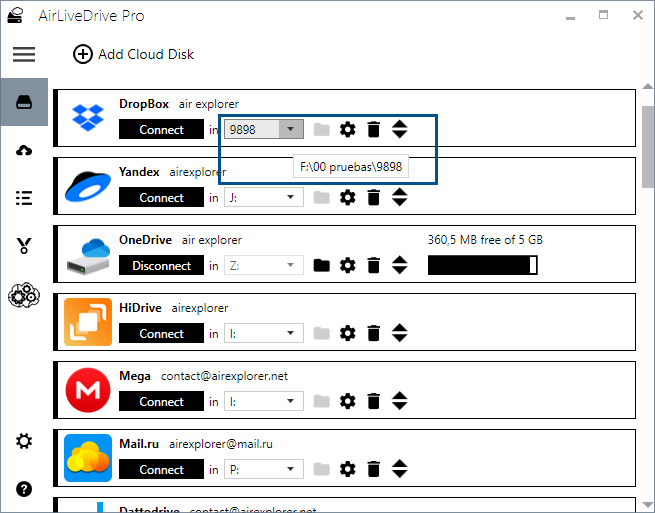 Once you have mounted your cloud account in a folder, you can open the cloud from the folder you have chosen and work with the files saved in it. You will be able to open the documents from any software you have installed on your computer, modify them and save them directly to the cloud.
You can check more information about more features here:
-How to mount just your disk or other shared drive
-Use the command line to connect cloud discs automatically
-How to play cloud storage videos online